Jailed former Bayern boss returns prestigious award
Comments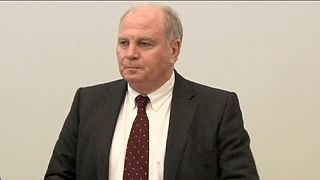 Disgraced former Bayern Munich boss Uli Hoeness has returned a prestigious award following his jail sentence for tax fraud earlier this year.
He's given back the Bavarian order of merit, which he received in 2002.
Hoeness is due for day parole in January and will return to the club to work with the Youth Academy.
He was jailed for avoiding around 30 million euros in tax after keeping a secret bank account in Switzerland.