Former US president Bush taken to hospital
Comments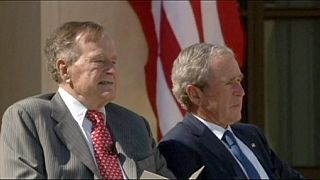 Former US President George Bush has been taken to hospital with breathing difficulties.
Doctors say the 90-year-old will be kept in for observation.
Bush was in the White House from 1988 to 1992 and later saw his son George W Bush win two terms as president.
Last year, Bush Snr spent two months in hospital with a bronchitis-related cough.