Frozen spy sperm helps thaw US Cuban relations
Comments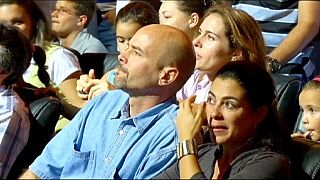 As secret negotiations between Cuba and the US aimed at reestablishing diplomatic ties took a marathon 18 months.
The wife of a convicted Cuban spy held in a US jail was hard at work trying to get permission from the US to get a sample of her husbands sperm shipped out to Cuba.
She appealed to sympathetic Senator Patrick Lehey it worked:
"It was a very human thing. It had nothing to do with the politics of the two countries. It was just a family value thing. I mean I feel like a Godfather or something. I have never met her husband, but I have seen pictures since they reunited, the joy on his face, but especially hers."
She had pulled it off.
He is free, she is with child and
Gerardo and Adrianna are expecting a baby girl within the next two weeks.