Polls closed in landmark presidential election in Tunisia
Comments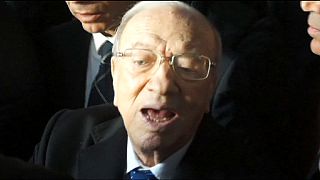 Polls have closed in Tunisia's presidential run-off election.
Sunday's vote marks the country's transition to full democracy after a revolution that ousted autocrat Zine El-Abidine Ben Ali in 2011.
The frontrunner is Beji Caid Essebsi, a former parliament speaker under Ben Ali and leader of the secular-leaning Nidaa Tounes party.
He has dismissed critics who say a victory for him would mark a return to the old regime in Tunisia.
Essebsi's opponent is Moncef Marzouki, a human rights activist forced into exile by the Ben Ali government and since 2011 the interim president.
He is expected to have polled well among supporters of the Islamist Ennahda Party.