Egypt's first tattoo expo aims to break taboos
Comments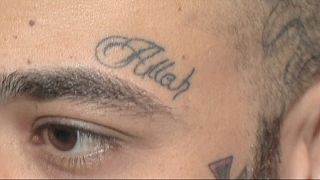 The first ever tattoo expo in Egypt and the Middle East has taken place in Cairo.
The two-day exhibition and workshops brought together both local and international artists.
Tattoos have generally been rejected in the region with many considering it a taboo.
"The aim is to introduce tattoo art into the Middle East and especially in Cairo at a higher level. People are afraid of it because it's something permanent," explained expo organiser Orne Gil.
The majority of those who attended the exhibition were young Egyptians interested in seeing the latest in tattoo designs.
"People here in Egypt generally believe that tattoos are only for criminals and gay people. That's not the case," said one man attending the expo.
The aim of the event's organisers was to do away with stereotypes and provide those interested in getting a tattoo with proper information.