Second violent tragedy to hit Australia in a week leaves country in shock
Comments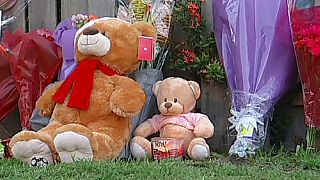 Australia is in shock after one of its worst mass murders, which comes just days after a hostage drama in Sydney left three people dead.
Eight children have been stabbed to death in the northern city of Cairns.
A woman who was mother to seven of the children was taken to hospital with serious injuries.
The children were aged between 18 months and 15.
Police say at this stage there is no formal suspect.
Prime Minister Tony Abbott said the tragedy in Cairns was "heartbreaking", saying these were "trying" days for Australia.
"All parents would feel a gut-wrenching sadness at what has happened. This is an unspeakable crime. Tonight, there will be tears and prayers across our country for these children," said Abbott.
The police in Cairns also urged calm, saying there is no need for the public to be concerned. "The situation is well controlled at the moment and there should not be any concerns for anyone else," said a senior officer.