Rosetta meets its comet in 2014
Comments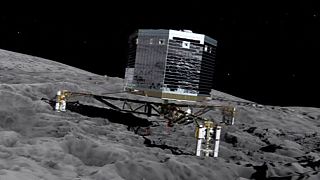 It was a journey deep into our solar system for a unique rendezvous. The Rosetta probe captured the imagination of the world as it arrived at its destination in 2014 and its landing on the comet Churyumov-Gerasimenko.
It was nail-biting time for everyone involved but and its success marked a new milestone in the knowledge of our solar system.
And on that happy note everyone in euronews wishes you a happy, healthy and prosperous 2015.