Peshawar survivors struggle to cope in aftermath of massacre
Comments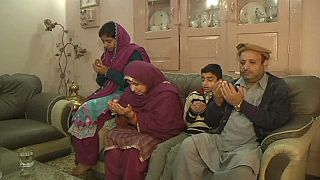 Those left behind after the Peshawar school attack are struggling to come to terms with life without loved ones, friends, or inspirational teachers. One survivor describes how most of the victims had no chance.
"The students that were here…and anywhere… many of them just froze. And the children in the seats mainly became trapped in the pushing and screaming. I saw so many of my brothers laying down, being struck by bullets, calling for help…As you can see by the abandoned shoes: nobody was thinking about any of their things. They just left everything and ran for their lives," said schoolboy Ahmed Tahir.
The city is seeing multiple funerals in every cemetery and a cloud of sorrow hangs over the community. Some teachers survived, but some of their children did not, and life without them seems devoid of meaning.
"When I entered the hospital I saw many of my colleagues standing around. The hospital staff asked me to come and identify dead staff members. They were unaware of the situation that I had also lost my boy too, I lost my son, and I was searching for him", said Professor Andleeb Aftab between sobs.
Andleeb's husband and younger son survived, but both are shocked and bereft, and like all survivors, are full of questions that cannot be answered.