Former France defender Abidal retires
Comments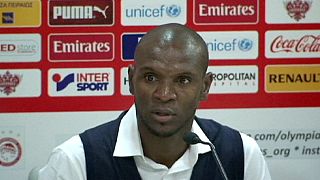 Former France international Eric Abidal has announced his retirement from football citing personal reasons.
The 35-year-old former Lyon and Barcelona defender who underwent a liver transplant in April 2012, won 67 caps for 'Les Blues' and ends his career at Olyimpiakos.
Abidal said: "For now I will take a break and enjoy being with my family, after this I will make a decision about the next chapter in my life"
With Barcelona he won the Champions League twice as well as four Spanish La Liga titles.
His final match will be for Olympiakos on Saturday in the Super League.