EU ruling opens door for obesity sufferers to claim disabled status at work
Comments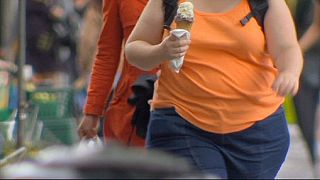 In a landmark decision Europe's top court has ruled that obese people can be considered as disabled.
The ruling has implications for employers, who may now have to provide greater support to obese staff, although the court stopped short of saying that obesity was a condition that needed specific protection under EU anti-discrimination laws.
The case arose in Denmark, where a local authority child-minder, Karsten Kaltoft, who never weighed less than 160 kilos during his time employed, said he had been unfairly dismissed, and that his size was one of the reasons for his sacking:
"I hope it will provide more general job security, and that no-one can be fired because they are overweight," said Kaltoft.
Employment law specialists say the ruling does not mean that employers cannot fire
someone whose size means that they are unable to do their job. Instead they must first
consider whether any adjustments need to be made to help the employee perform their role before contemplating sacking.