Desperate businessman smashes car containing gas cylinders into Spain's ruling party HQ
Comments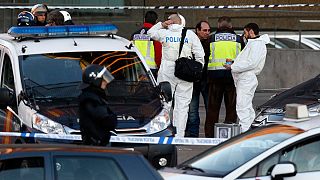 A Spanish businessman has smashed his car containing gas cylinders into the headquarters of Spain's ruling People's Party.
The incident sparked a major public alert with authorities blocking off parts of central Madrid.
There are no reports of any casualties.
The driver of the car is believed to be a victim of the financial crisis after his enterprise folded and he lost property.
Police say the man is under arrest.
Security services were quick to react maintaining a heavy presence in parts of the capital.
Bomb disposal experts have been on the scene as a "precaution" according to the Spanish government.