Business Review 2014 Part 2/4: China's technology dragons take wing
Comments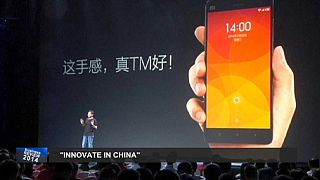 Asian companies have long been regarded more as imitators than innovators, but that seems to be changing.
China, in particular, is the world's largest internet market with more than 500 million users and the country is now home to several of the world's biggest technology companies.
2014 was a watershed year as many of them set their sights on the West.
We look at the progress of some of those 'tech tigers' including Alibaba, Xiaomi, Huawei, and the more well known Lenovo.
Other big business stories of the year: