Business Review 2014 Part 4/4: Barrels of trouble from oil price slump
Comments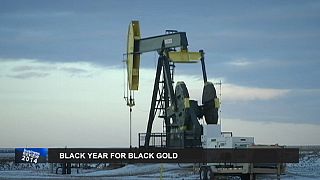 The energy sector was constantly in the headlines in 2014 as the world saw the biggest drop in crude oil prices in very a long time.
A slowdown in demand for fuel due to weaker global economic growth and the increased production of shale oil were the two main factors in the decline.
On the other side of the equation there was oversupply from the oil producing nations
We examine the reasons and the consequences.
Other big business stories of the year: