Ukraine aims to apply for EU membership by 2020, says president
Comments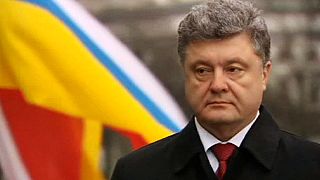 Ukrainian President Petro Poroshenko has announced that Ukraine should aim to apply for EU membership in 2020.
He also hinted at joining Nato saying that Ukraine should head towards the sphere of Euro-Atlantic security.
Speaking to the Polish parliament at the ratification of the EU-Ukraine association agreement in Warsaw he made clear the country is being set on a Western course.
"Poland's signature on a document ratifying the EU-Ukraine agreement marks a historic moment that means Ukraine is entering a new reality on its way towards the EU," said Poroshenko.
Poroshenko's comments are likely to anger Moscow which has already suggested that Ukraine's membership of Nato would threaten its own security.
However, it could be many years before Ukraine would meet Nato criteria.