Cosby won't face charges over 1974 sex offence allegations
Comments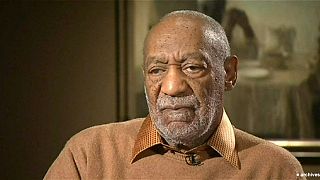 American comedian Bill Cosby will not be charged over allegations that he sexually assaulted a teenage girl in 1974.
According to Los Angeles's statute of limitations, the alleged offence is too old to bring to court.
Judy Huth is one of at least 15 women to accuse the actor of drugging and molesting them.
Some of the allegations date back to the 1960s .
Cosby has yet to be charged with any of the allegations against him, all of which he has denied.
For the first time in recent months Cosby's wife Camille has spoken out to defend her husband, dismissing the media's portrayal of a man she "didn't know".