British bookmakers suspend bets on Queen's abdication announcement
Comments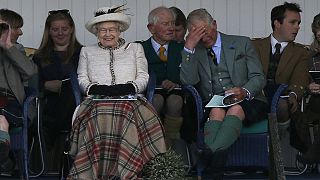 A British betting firm has suspended bets on Queen Elizabeth announcing her abdication in her traditional Christmas speech after a flurry of wagers "set alarm bells ringing".
Bookmaker Coral, which was offering odds of 10-1 on the Queen abdicating, announced that it had received one bet of £200 followed by several smaller bets in succession. The requests were deemed so "unusual" and "specific" that it decided to close the market.
The Queen's Christmas speech is pre-recorded by the BBC, which has led to suspicions that the content has been leaked, however Buckingham palace has denied the allegations. One Royal source told UK newspaper The Telegraph: "If the Queen was going to make a major announcement, she wouldn't do it in a pre-recorded speech that is shown in the South Pacific Commonwealth realms several hours before it is shown here.
On her 21st birthday the Queen, now 88, announced: "I declare before you all that my whole life whether it be long or short shall be devoted to your service and the service of our great imperial family to which we all belong."