Police launch manhunt after ex-Iraq veteran goes on shooting spree
Comments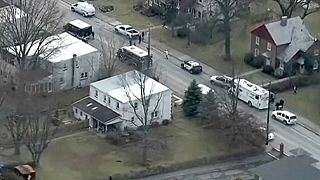 A man hunt is underway in Philadelphia for an Iraq war veteran suspected of killing six family members.
Police have advised locals to lock their doors as they intensify the search for 35 year-old Bradley William Stone.
The former soldier is believed to have gone on a shooting spree, first killng his ex-wife's sister, husband and 14-year-old daughter.
An hour later police were called to a different home where they found two dead women – Stone's former mother-in-law and her mother.
The body of Stone's ex-wife has also been found with gunshot wounds.
Stone is said to be suffering from post-traumatic stress disorder.