Ex-Florida Governor Jeb Bush to 'actively explore' Republican presidential bid
Comments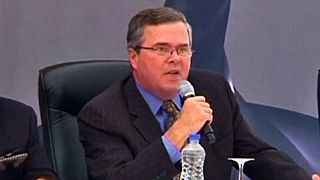 The prospect of a third US President Bush has moved a little closer.
Former Florida Governor Jeb Bush – brother former President George W. Bush and son of President H. W. Bush before him – has become the first major Republican to declare formally his interest in running for the White House in 2016.
In a Facebook post, he said he would "actively explore" a potential presidential campaign.
He will spend the next year trying to garner support before making a final decision on whether to seek the Republican nomination.