Synthetic marijuana drug Spice causes hundreds of overdoses in Sweden
Comments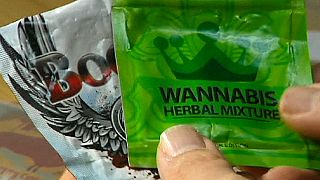 A synthetic marijuana drug is being blamed for hundreds of overdoses in Sweden this year.
The designer drug known as Spice is available legally over the internet.
Sweden has asked the EU for the right to speed up a ban on the substances contained in the drug.
The authorities have found it hard to track and prevent its use.