Haitian president agrees to call for resignation of prime minister
Comments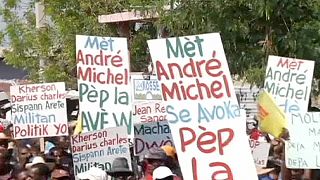 The president of Haiti Michel Martelly has agreed to ask for the resignation of his prime minister Laurent Lamothe.
It comes after a special commission made the recommendation to end a long-running political dispute.
There have been huge street protests against the lack of elections and government corruption.
It is not clear when a new prime minister will be sworn in.