Technical glitch causes chaos at London airports
Comments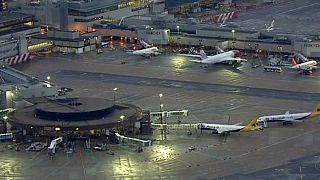 A technical glitch that caused chaos at London airports on Friday has now been fixed and air traffic control systems are returning to normal.
Hundreds of flights to and from the British capital were affected when airspace was closed temporarily due to what authorities said was a computer failure at one of the country's air traffic control centres.
Planes were grounded for about an hour at London Heathrow, one of Europe's busiest air terminals and at least fifty flights were cancelled by the early evening and passengers expected severe delays.
Nation Air Traffic Services (NATS) said it was investigating the cause of the malfunction.