French military jet crashes into home for the disabled
Comments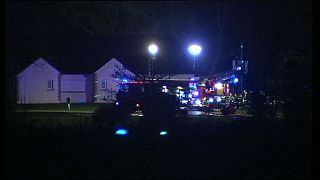 A French military jet has crashed into a home for the disabled near the town of Vouvray in central France killing one person and injuring six others.
The aircraft was reportedly on a training mission – its two crew members ejected and were unhurt.
The uninjured residents have been moved to alternative accommodation.
An investigation has been launched into the incident.