Formula One: Fernando Alonso comes home to McLaren
Comments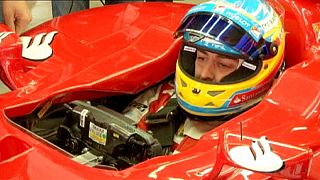 Formula One's McLaren team have announced that next year's drivers will be Spain's double world champion Fernando Alonso and Britain's Jenson Button.
Alonso's return after five seasons with Ferrari had been an open secret for months.
He left seven years ago after an acrimonious season as team mate to Lewis Hamilton.
The choice of Button had been less clear-cut, but the Briton will be starting his sixth season for the team at the age of 35.
McLaren, who have also teamed up again with Honda, have not won a race for two years and are going through a major overhaul.