Growing calls for prosecutions over secret CIA torture programme
Comments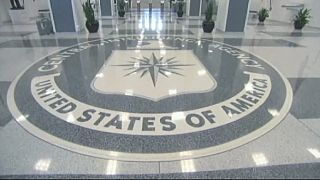 There are growing calls for the prosecution of US officials involved in the secret torture programme of the CIA.
Human rights groups and the UN are demanding action after a damning US Senate report found the government and public were misled over the torture of suspects after the 9/11 attacks.
It is claimed foreign facilities, including in Europe, were used.
Former Polish President Aleksander Kwasniewski told a radio programme:
"I did not meet the head of the CIA. My partner in talks was George W.Bush.
Of course the topic was discussed, the collaboration between intelligence services, but the details of that collaboration were not discussed. These methods were … repulsive … not justifiable."
Anti-US figures have seized on the controversy, including the Iranian Supreme leader. He slammed the US as a "symbol of tyranny against humanity''.
Human rights groups are demanding answers about whether torture took place in other foreign countries that house US bases and facilities, including Lithuania and Romania.
Some rights experts say that even if the US does not prosecute those involved in the torture, foreign governments in nations where it took place, as well as the international criminal court, may be able to pursue cases.