Greece to hold presidential vote two months early
Comments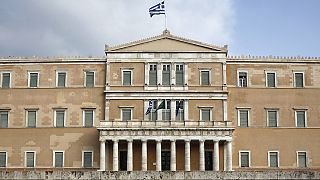 Greece has announced it will bring forward a key presidential vote by two months, in a gamble to end political uncertainty.
The decision to move the parliamentary vote to select the next president to December 17 comes after eurozone finance ministers approved a request for a two-month bailout extension. The poll had been scheduled for February.
Prime Minister Antonis Samaras hopes to rally enough support for his candidate Stavros Dimas.
He needs 200 votes in the first and second rounds, meaning he'll need support from other parties. For the third round he must secure 180 votes (the second and third rounds will be held on December 22 and 27). If he fails the parliament will be dissolved and snap elections held early next year, a prospect welcomed by some.
"This will definitely lead to national elections, and this government has to go because we cannot take it anymore. But these are all tricks," said Spyros from Athens.
"It is unacceptable for a government to rule and make laws and pass them and for us to suffer the consequences of those laws. That is why I say elections, elections tomorrow," added Pensioner George Stephanidis.
The final bailout review with its lenders hangs over the government. It appears they feel they have a better chance of securing support for their candidate while the negotiations are ongoing.
Opinion polls show the leftist Syriza party would currently win a snap election. The party welcomed the news, saying it would usher in new elections which the country needs.
"The decision — in coordination with the (EU/IMF) troika — to speed up the presidential vote, is a hopeless effort to hide new (austerity) measures and blackmail the votes of lawmakers," the party said in a statement. "They won't make it."
Syriza has vowed to cut all ties with the international lenders and reverse unpopular austerity measures.