Spain: prosecutor to seek jail time for King Felipe's brother-in-law
Comments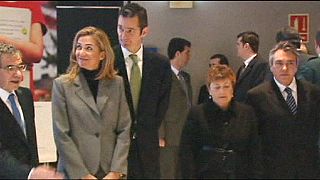 Spanish King Felipe's brother-in-law Iñaki Urdangarín could be jailed for up to 15 years.
Urdangarín is accused with 15 others of embezzling around 5.6million euros of public funds.
The anti-corruption prosecutor in the so-called Noos trial is expected to ask the judge to jail Urdangarín and clear Princess Cristina of any criminal wrongdoing.
The king's sister, who may have benefited from her husband's alleged graft, will be asked to return some of the embezzled funds.
The trial has angered a public facing unemployment of twenty-four percent and tough austerity measures.
The support of Spain's monarchy has plunged after several scandals in recent years.
Both Cristina and her husband have denied any wrongdoing.