Merkel's CDU party distances itself from 'Speak German at home' idea
Comments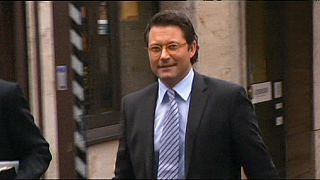 German chancellor Angela Merkel's CDU party has distanced itself from a proposal by its Bavarian sister CSU party that immigrant families should be obliged to speak German at home.
German media blasted the idea as discriminatory over the weekend and poked fun at the proposal.
CSU secretary general Andreas Scheuer said: "The idea cited over the weekend keeps in focus that language is the key to successful integration."
Bavarian Economy Minister Ilse Aigner said that she speaks Bavarian rather than the standard German dialect at home.
In the conservative Frankfurter Allgemeine Zeitung, a front-page column joked that German is foreign to many Bavarians, who speak a heavily-accented version of the language.
Peter Tauber, a politician from Merkel's conservative party tweeted: "It's none of the politicians' business whether I speak in Latin or Klingon at or in a local accent at home."
"This is not part of the coalition agreement and is not government police," Merkel's spokesman Stefan Seibert told a news conference when asked about the CSU proposal.
However, he added that the government considered the ability to speak the German language is a key for the integration of immigrants and their success in school and at work.
The proposal is a response to a sharp rise in immigration to Germany, Europe's largest economy, driven by arrivals from eastern EU member states and asylum seekers fleeing the war in Syria.