Swedish government faces budget defeat as PM threatens to resign
Comments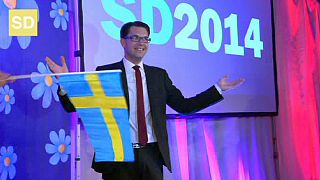 Sweden's minority centre-left government is in trouble after the anti-immigration Sweden Democrats said it would join the centre-right opposition in a vote against the government's budget plan.
Prime Minister Stefan Lofven said he would resign if his finance bill fails to get the backing of parliament.
Sweden watchers say he could tweak his plan enough to bring the
the centre-right bloc on board
The government, and its centre-right rivals, refuse to discuss policy with the Sweden Democrats because of its anti-immigration stance.
The crucial vote goes ahead on Wednesday.