Guns destroyed in Kosovo security operation
Comments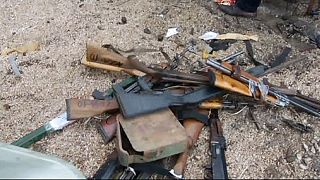 The authorities in Kosovo have destroyed more than 2,000 rifles and small firearms as part of an effort to improve security in the Balkan country.
The weapons, which had been seized by police or used in crimes, were later melted and poured into casts to make manhole covers.
Thousands of firearms dating from the 1998-99 separatist war with Serbia remain illegally in civilian hands.