Former French President Nicolas Sarkozy makes political comeback
Comments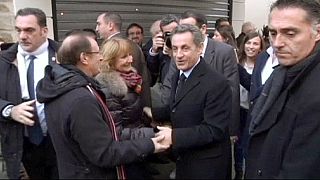 The former French President Nicolas Sarkozy has made a return to politics after he was elected head of the opposition UMP party on Saturday.
It's being seen as the first step towards him becoming a presidential candidate in 2017.
Sarkozy was president from 2007 and 2012 but left politics after being defeated by the current head of state Francois Hollande.
Recently he said he had missed the political scene.
In 2004, he won 85 percent of the vote to become leader of the party. This amounted to 60,000 people choosing him. This time he got 64.5 percent of the vote, but with around 100,000 voting for him.