Italy suspends flu vaccine batches
Comments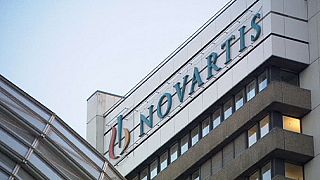 Italy has suspended the use of two batches of an anti-flu vaccine over fears that three deaths may have been connected to the drug.
According to Italian media the people who died were two elderly women and an elderly man.
There were also unconfirmed reports of a fourth death on Friday.
Fluad is made by Swiss firm Novartis. It has been used since 1997 and prescribed successfully more than 65 million times.
"We are faced with an exceptional case", said Giancarlo Icardi of the Italian Society of Hygiene, Preventive Medicine and Public Health, "we only know that the administration of this vaccine took place in the previous two days to the deaths, but that doesn't mean that the cause was the vaccine. In fact further investigations will tell us what really happened in these cases".
The company said an examination of the two batches involved confirmed that they met all their production and quality standards.
Italy's drug regulator said the suspension is a precautionary measure.