At least 28 killed in Kenya bus attack
Comments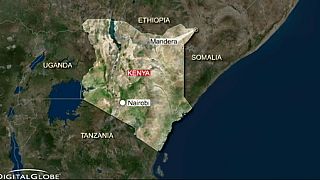 At least 28 people have been killed in Kenya when armed men attacked a bus near the Somali border early on Saturday morning.
The bus was en route for Nairobi when it was stopped in Mandera County.
According to officials the gunmen separated out those thought be non-Muslim before executing them.
Members of the Somali-based militant group al-Shabaab are suspected to be behind the attack.