Zarif, Kerry leave nuclear talks in Vienna ahead of deadline
Comments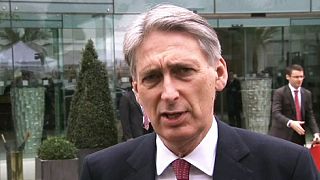 Iran's foreign minister is returning to Tehran for "consultations and exchange of views" on nuclear talks which are expected to continue throughout the weekend in Vienna.
Iranian Foreign Minister Mohammad Javad Zarif met late on Thursday with US Secretary of State John Kerry and lead European negotiator Catherine Ashton.
Kerry will leave the talks on Friday to meet in Paris with European partners about the issue.
Zarif is expected to return to Vienna before the deadline, however Kerry's plans are still being finalised.
British Foreign Secretary Philip Hammond said the six world powers and Iran have "a long way to go" if they are to reach a deal by Monday's deadline.
"We are all determined to make some progress, but these are very difficult and technically complex matters," Hammond said.
The talks, which have dragged on for more than one year, are aimed at setting limits on Iran's nuclear programme in return for an end to sanctions that have seriously hurt its economy.
Iran rejects Western suspicions that it's looking to develop a nuclear weapon, saying it needs atomic power to generate electricity.