Two dead after sofa hoist goes wrong in London
Comments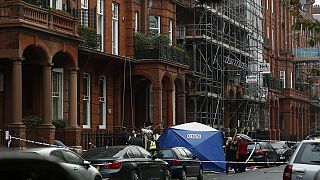 Two people have died and six others have been injured when a balcony collapsed in London on Friday.
Workmen were trying to hoist a sofa using a rope tied to the balcony in the exclusive Knightsbridge district when the balcony they were on suddenly disintegrated.
All victims are believed to be workmen.