Proof of life - al Qaeda issues video of hostages held in Sahara
Comments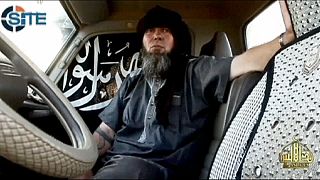 Al Qaeda's north African arm (AQMI) has issued a video of two hostages they are holding.
Frenchman Serge Lazarevic, has been held in the Sahara for almost three years since being kidnapped in Mali.
In the video he says he is ill and calls on the French government to do everything it can to gain his release.
A spokesman in President Hollande's office said the video was the first proof of life for a long time. The last was in June. Another Frenchman kidnapped along side Lazarevic, Philippe Verdon was killed by his captors in northern Mali.
Dutchman Sjaak Rijke also appears in the video. He was abducted from a restaurant in Timbuktu in November 2011 and is thought to have been held in the Sahara ever since.
France is leading an initiative to track down Islamist fighters since it launched an intervention against al Qaeda -linked militants in its former colony Mali last year.