ISIL claim execution of American hostage Peter Kassig
Comments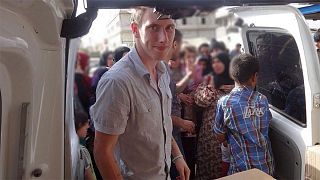 Ultra-radical group ISIL has claimed the execution of American hostage Peter Kassig, according to reports.
The group, which has claimed the killing of four other Western hostages since August, released a video showing a masked man standing next to a severed head, report AFP.
Kassig was abducted in Syria in 2013.
Picture: An earlier news conference calling for Kassig's release