EU migrants not a burden on Britain's finances, says report
Comments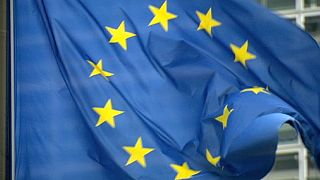 Eastern European migrants to the UK are not a burden on the public purse, a new study has found.
Immigrants from the 10 countries that joined the EU in 2004 added nearly £5 billion more to Britain's coffers than they took out in public services, according to a report by University College London's (UCL) Centre for Research and Analysis.
Critics say the study's focus is too narrow and the cost of immigration from 1995 to 2011 could be up to £150bn.
Immigration is a politcally-charged issue in Britain – the success of anti-EU party UKIP has brought the issue under the spotlight.
It has seen Prime Minister David Cameron vow to renew the terms of Britain's EU membership, including plans to restrict immigration, a move dubbed "not negotiable" by German Chancellor Angela Merkel.
UKIP's leader Nigel Farage, who wants to control the quantity and quality of EU immigrants, told the European Parliament "people in Britain are shocked about the changes in every single city and market town since we opened the doors to eastern Europe in 2004".
But UCL says immigrants from the A10 countries that joined the EU in 2004 – including Poland, Latvia and Lithuania – have made a £4.96bn positive contribution to Britain.
Over the same period, according to the report, other immigrants from the EU paid in £15bn more than they took out, while UK "natives" had a "negative net fiscal contribution" of £617bn.
Professor Christian Dustmann, co-author of the study, said: "A key concern in the public debate on migration is whether immigrants contribute their fair share to the tax and welfare systems. Our new analysis draws a positive picture of the overall fiscal contribution made by recent immigrant cohorts, particularly of immigrants arriving from the EU.
"Responding to comments on our earlier report on this topic published last year, we performed extensive sensitivity analysis, which does not alter our main conclusions: immigration to the UK since 2000 has been of substantial net fiscal benefit, with immigrants contributing more than they have received in benefits and transfers. This is true for immigrants from Central and Eastern Europe as well as the rest of the EU."
Sir Andrew Green, chairman of Migration Watch UK, said: "This report confirms that immigration as a whole has cost up to £150 billion in the last 17 years. As for recent European migrants, even on their own figures – which we dispute – their contribution to the exchequer amounts to less than £1 a week per head of our population."
Britain's Immigration minister James Brokenshire said the report had taken "a very narrow focus".
Earlier this year, Britain introduced measures to curb so-called benefits tourism – immigrants coming to the country to take advantage of state pay-outs.
But an EU commission report said, on average, migrants from the economic area were more likely to be in employment than nationals living in the same country.