Belgian chocolate maker ISIS forced to change its name
Comments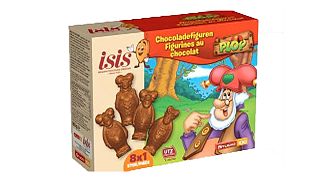 After 90 years the Belgian chocolatier Italo Suisse decided to change its name as it was no longer associated with either country.
The firm chose to rename itself ISIS. Unfortunately chocolate is not the first thing that comes to mind when one thinks of ISIS.
The confectioner chose a name that brings to mind the deadly terrorist group that is fighting to create an Islamic State in Iraq and Syria and occasionally beheads its victims.
"We chose ISIS as that was the brand name of our pralines and tablets," the manufacturer told Reuters. "Had we known there was a terrorist organisation with the same name, we would have never chosen that.
"We had international customers saying that they could no longer stock our chocolate as consumers had only negative associations with the name," it added.
The chocolatier has now changed its name to "Libeert", the family name of the company's owners.
The company makes more than 5,000 tons of chocolate annually.​