The warm season seems to be over in Moscow. The first snowfall in the Russian capital has arrived.
Meteorologists are diligently observing a powerful cyclone intensifying in south-eastern Europe, which eventually will move north. The cyclone will bring rain to Europe, however since Moscow is located further north, Russians will have to deal with a series of snow showers.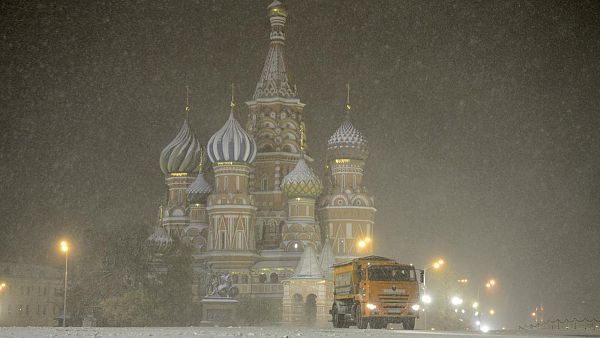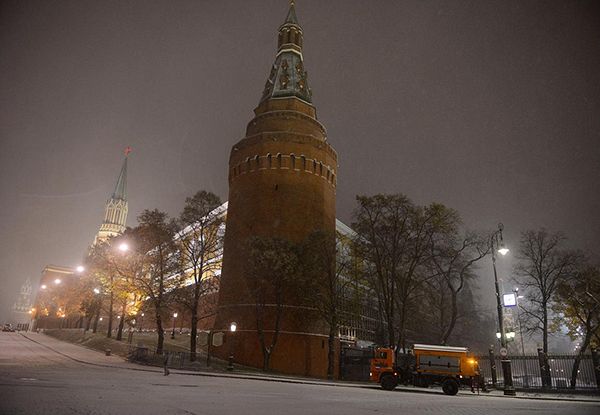 The pictures are from Sunday night and "Red Square" is covered with snow.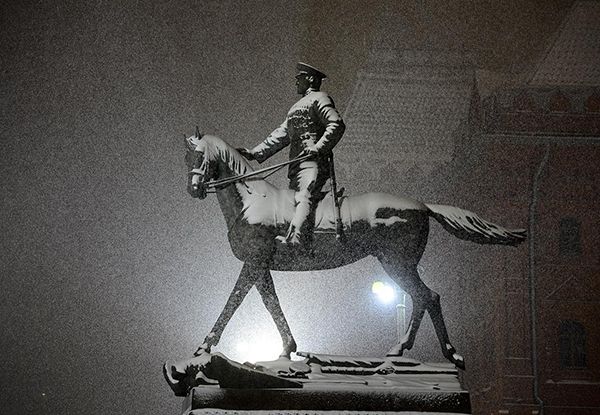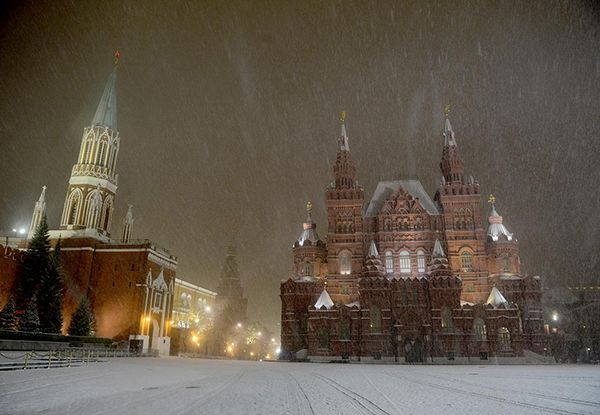 This week snow will continue to fall.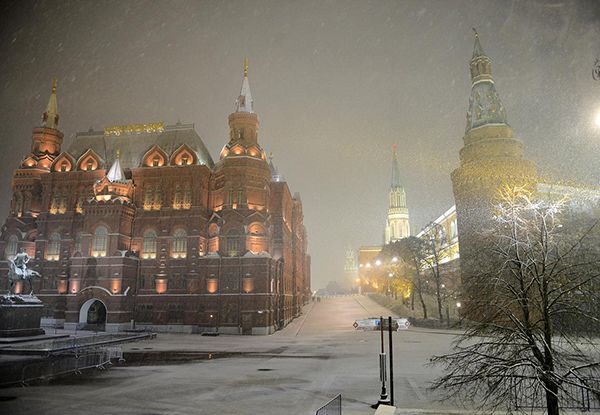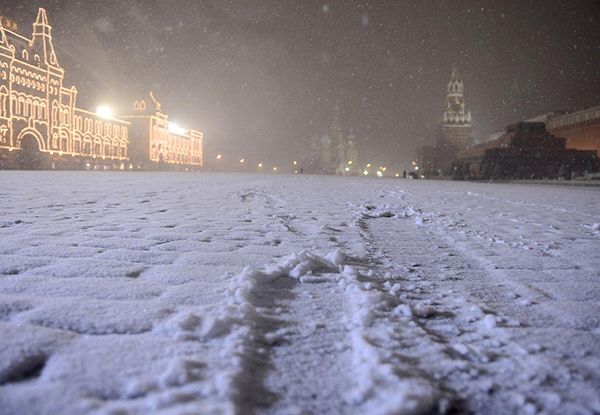 Photographs: Anadolu News Agency