Naomi Campbell congratulates 'malaria' on Nobel Peace Prize win
Comments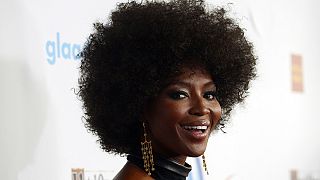 Supermodel Naomi Campbell has been mocked after congratulating 'malaria' on winning the Nobel Peace Prize.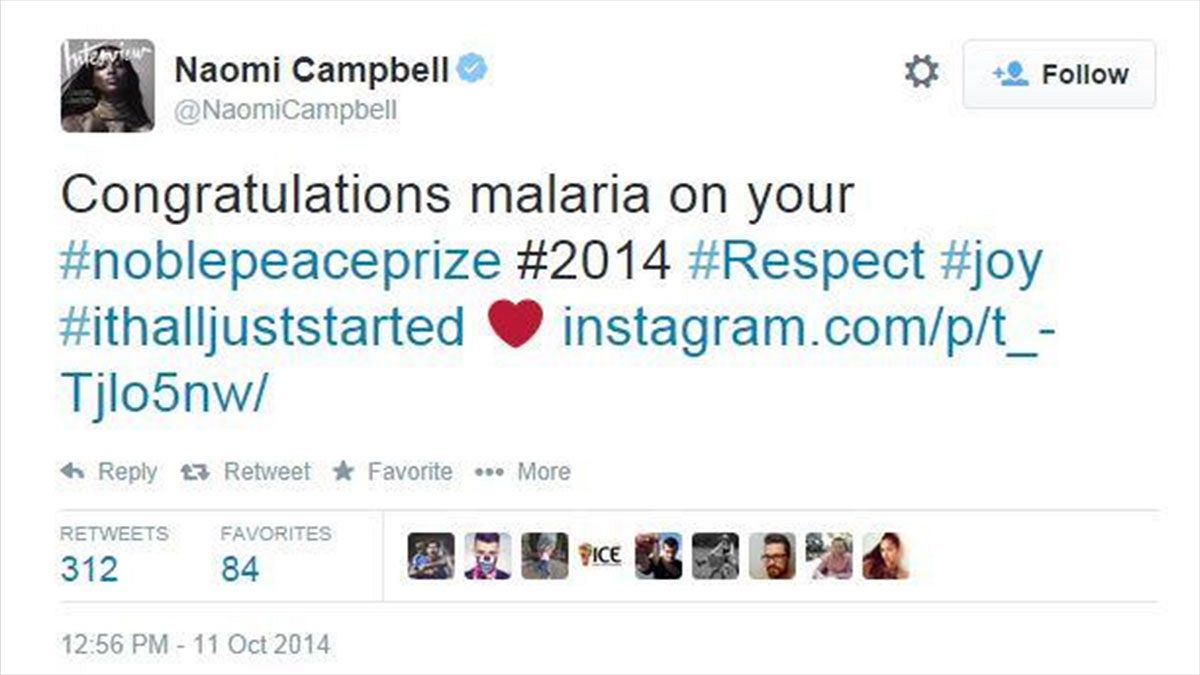 The catwalk star was trying to toast the success of Pakistani Malala Yousafzai, 17, who became the youngest person to win the prestigious award.
The tweet drew a mixture of amusement and sympathy from other Twitter users.
Naomi Campbell, the gift that keeps on giving!! #malaria

— David (@Davidb2674) October 11, 2014
Naomi Campbell, she's not the brightest! #Malaria

— David (@DavieC82) October 11, 2014
Campbell later returned to the social networking site to apologise, claiming her iPhone's autocorrect facility was to blame.
Darlings my iPhone and I are at odds it seems I type a word it seems to spit out another , forgive me… http://t.co/8QE0oPuME4

— Naomi Campbell (@NaomiCampbell) October 11, 2014
Malala Yousafzai shared the prize with Kailash Satyarthi from India, who campaigns against the exploitation of children.
Malala was shot in the head by militants as punishment for a high-profile campaign to encourage girls to go to school.
She made a remarkable recovery and has become an international campaigner for girls' education.