On 19 September 2014, when the 'no' result in the poll on Scottish independence confirmed its adherence to the United Kingdom, the parliament of Catalonia in Spain passed a law to authorise a regional consultation on 9 November.
On 29 September, however, Spain's Constitutional Court ruled to suspend the project led by Catalan President Artur Mas.
Unlike Scotland, whose 18 September referendum was recognised by London, Madrid has steadfastly opposed Barcelona's efforts to have a say in Catalonia's relationship with Spain recognised.
At the request of the Spanish government, the Court quashed the Catalan move.
The following day, the Catalan parliament said it would respect the Spanish constitution. Yet although this effectively accepted suspending referendum campaigning, the parliament said it would follow all legal avenues in order to fulfil its commitments.
Its law on the referendum was approved by 106 MPs, 28 against.
This allowed for two questions: do you want Catalonia to become a State? If the answer is 'yes', do you want that State to be independent?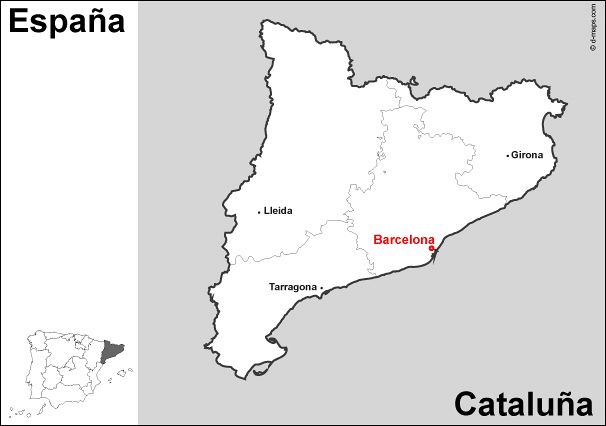 Catalonia

Population: 7,512,982(2014)
Unemployment: 20.22% (2nd quarter 2014)
GDP per person: 27,298.47 € (2013)
Surface area32,108 square kilometres
Population density: 235.3 inhabitants/km2
University education: 175,752 students(2010)
Children per woman: 1,42 (2011)
Spain

Population: 46,507,760 (2014)17 autonomous communities (regions)
Unemployment: 24,7% (2nd quarter 2014)
GDP per person: 22,278.68 € (2013)
Surface area:504,645 square kilometres
Population density: 93.2 inhabitants/km2
University education: 1,879,000 students(2010)
Children per woman: 1,36 (2011)
Sources : eurostat, INE, Idescat
Key historical dates
Did you know?
Catalonia is not only home to Catalan nationalism. A movement for the recognition of Occitan is centred in Val d'Aran, on the border with France. The Aranese language, a variety of the Occitan language, is one of the three official languages beside Catalan and Spanish.
From 26 January 1812 to 10 March 1814, Catalonia was part of France, during the First Empire, under Napoleon.
The traditional Catalan dance is the Sardane, a term also used in reference to the music that accompanies the dance.
Castells (which means 'castles' in Catalan) are human pyramids formed by 6-10 rings of people standing on top of the others' shoulders, and are one of the strongest symbols of Catalan identity.