British minister Brooks Newmark resigns over sex sting
Comments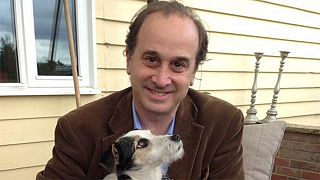 A government minister has resigned amid reports he sent sexually-explicit images of himself over social media.
Brooks Newmark, minister for civil society, shared the images with an undercover reporter, posing as a young female activist.
The resignation of Tory MP Newmark came on the eve of the Conservative party conference.
It was a bad day for the party – earlier another of its MPs, Mark Reckless, defected to Britain's anti-EU party UKIP.
Brooks, 56, said in a statement: "I have decided to resign as minister for civil society having been notified of a story to be published in a Sunday newspaper.
"I would like to appeal for the privacy of my family to be respected at this time.
"I remain a loyal supporter of this Government as its long term economic plan continues to deliver for the British people."
There were questions raised on Monday (September 29) over whether the newspaper who broke the story, the Sunday Mirror, had acted in the public interest.
Conservative MP Mark Pritchard said he would raise the issue with police and the Independent Press Standards Organisation (IPSO), set up following Britain's hacking scandal.
Reports suggest the newspaper journalist created a fictional account on Twitter – going by the name Sophie Wittams – and contacted at least six Tory MPs, including Newmark and Pritchard.
The Sunday Mirror told the Guardian the story had a clear public interest.