Hervé Gourdel family pay tribute and call for tolerance at rallies
Comments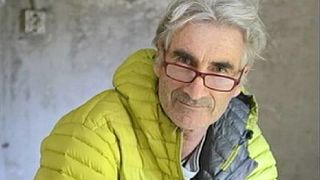 The family of murdered French tourist Hervé Gourdel have called for tolerance ahead of remembrance rallies on Friday (September 26).
The 55-year-old mountain guide from Nice was beheaded by militants in Algeria, linked to Islamic State.
Rallies are planned in Paris, Lyon, Lille and other major French cities on Friday to pay tribute to the mountain guide.
Mr Gourdel's family said in a statement: "We thank all the French citizens for their immense support.
We know that in many French cities rallies will take place. We, the family and loved ones of Hervé, want these events to take place with dignity and restraint.
"Our thoughts and words go to Herve, we will remember the man he was, his kindness and passion for the mountain and the men and woman that live there.
"We will not tolerate hateful, provocative or political speech, whatever side they come from. We don't wish to speak to elected officials.
"We will all be ordinary citizens united in grief, anxious to pay tribute to Herve and above all respectful of the tolerant values he embodied so generously."