Staff quit surge at Malaysia Airlines after MH17 and MH370 disasters
Comments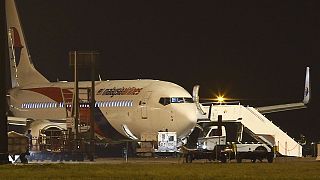 At least 186 cabin staff have quit crisis-hit Malaysia Airlines after two deadly disasters this year, citing safety fears and family pressures, it's emerged.
The financially-troubled carrier – which until this year had a good safety record – has found itself on the brink after two tragedies in four months.
First flight MH370, which had 239 people on board, mysteriously disappeared, before flight MH17 was shot down over Ukraine, killing 298.
The airline has now revealed 186 cabin personnel have left the company in the first seven months of this year, with many citing family pressures.
The company said in a statement: "After the MH17 incident cabin staff resignations reached a peak, but have now dropped to reach a routine and acceptable level."
"Many of them cited family pressures as a reason for their resignation due to the tragedies MH17 and MH370," the firm added.
Abdul Malek Ariff, general secretary of the union that represents some of the airline's staff, said in Edge Financial Daily on Monday that cabin crew now had a fear of flying.
Deficits in cabin crew meant existing employees work up to 12 hours a day, added the head of the union, which represents 8,000 Malaysia Airlines staff.
It comes after Khazanah Nasional, the airline's majority shareholder, proposed a major restructuring in a bid to save the company. Potential reforms could range from large job cuts to a fleet reorganisation and a new chief executive.