Breaking: ceasefire doubt as Israel claims fresh Gaza rocket lands in its territory
Comments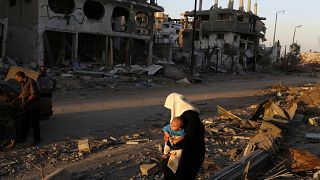 Police say a rocket fired from the Gaza strip on Wednesday evening landed in southern Israel.
The claim, from an Israeli police spokesman, came two hours before a three-day ceasefire was due to expire.
Hamas denied any involvement in the attack.
It came as one child was killed and two others wounded in rocket attack on Egypt's Sinai, near the Gaza border, according to medical and security sources.
The 72-hour Israel/Hamas ceasefire was due to expire at 21h GMT. Hamas is seeking an end to an Israeli-Egyptian border blockade of the Gaza Strip while Israel wants Hamas to disarm.
Note: archive picture