Erdogan wins Turkey presidential election
Comments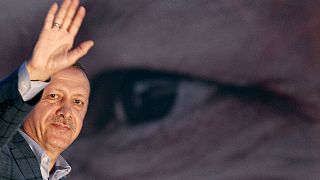 Recep Tayyip Erdogan will be Turkey's next president after being declared the winner of the country's presidential election. With more than 50% of the vote in his favour, there will be no need for a second round run-off vote.
Erdogan's main opposition rival Ekmeleddin Ihsanoglu (CHP and MHP) has conceded defeat and congratulated Erdogan, the current Turkish Prime Minister, who has won around 52 percent of the vote according to the latest results, 13 percent more than Ihsanoglu. Selehattin Demirtas (People's Democratic Party) is in third place with less than 10 percent of the vote.
Follow all the updated results and reaction below.