Uganda court strikes out anti-homosexual laws
Comments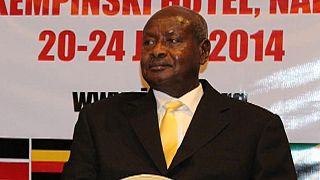 Uganda's Constitutional Court has annulled a law that punishes gay sex with long prison sentences.
The ruling was struck down after activists opposed to the bill filed a petition claiming that the new law infringed their fundamental human rights.
The bill was passed and signed by President Yoweri Museveni in February. It called for homosexuals to be jailed for life, outlawed the promotion of homosexuality and encouraged Ugandans to denounce gay people to the police.
The ruling was criticised by western governments but the president was adamant when he signed the act at the State House in Entebbe.
"Outsiders cannot dictate to us. This is our country. I advise friends from the west not to make this an issue, because if they make it an issue the more they will lose. If the west does not want to work with us because of homosexuals, then we have enough space to ourselves here."