Watch: Fascinating video offers glimpse of European airspace
Comments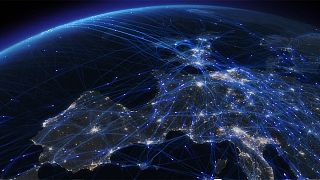 If you've ever wondered just how busy European airspace gets, this fascinating video will give you some idea.
The two-minute clip, produced by NATS (National Air Traffic Services), who manage the UK's airspace, shows the choreography going on above the continent.
The video, showing traffic from a typical summer's day in 2013, has been compiled from UK radar data and European flight plan information.
NATS, based in Hampshire, England, says on a typical July day there are 30,000 flights across European airpsace.
Paul Beauchamp, senior press officer at NATS, said: "European airspace is some of the busiest and most complex anywhere in the world. Every day thousands of air traffic controllers guide millions of passengers safely to their destinations.
"Yet to most people, the choreography going on above them is entirely unnoticed – it quite literally goes over their heads.
"Airspace might be the invisible infrastructure, but it is every bit as important as the road, rail and utility networks we all rely on everyday. It is the lifeblood of our island economy, connecting the UK to the rest of the world.
"A few highlights include the North Atlantic tracks that connect Europe with North America, the airways that run up the spine of the UK, the holding stacks at London's capacity stretched airports and the military manoeuvres off Anglesey in Wales."