Watch: Japan MP's remarkable response to corruption allegations
Comments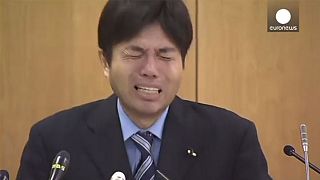 Japan, it's been claimed, is a country where stoicism and lack of emotion often reigns supreme.
Which perhaps helps to explain the popularity of this video clip showing a Japanese politician's tearful response to corruption claims.
Ryutoro Nonomura, 47, a provincial MP, broke down at a press conference, bursting into tears and pounding his fists.
The appearance before the media followed newspaper claims about his use of 30,000 euros of public money to visit hot springs, according to AFP. The news agency added Nonomura had no receipts for the expenditure.
He said, inbetween sobs: "I became a member of the assembly. I thought only to change society. This Japan. I risked my life, you understand?"