The European Commission has introduced a common logo for online pharmacies, and the technical requirements for ensuring its authenticity. The logo will be fully available in the second half of next year.
Tonio Borg, European Commissioner for Health, said: "When buying medicines online, consumers must be aware that unless they buy from legally-operating online medicine suppliers, they run the risk of buying medicines that are falsified. Falsified medicines can be ineffective, harmful or even deadly. The Commission has established a common logo for online pharmacies so consumers can stay safe."
The logo will feature on the homepage of online pharmacies. The rectangle on the middle left side will have the flag of the EU country where the online pharmacy is established, and the text will be translated into the official language/s of that country.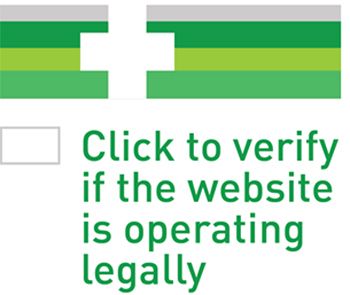 Clients who click on the logo will be taken to the national regulatory authority website which lists all legally operating online pharmacies and other legally authorized retailers of medicines.
If an online pharmacy is not listed, it is not legal
The toolkit and more information on falsified medicines are available here:
http://ec.europa.eu/health/human-use/falsified_medicines/index_en.htm